CHESCA CONFIRMED TO PERFORM AT THE NATIONAL FILM & TELEVISION AWARDS 2018
The National Film and Television Awards are excited to announce that CHESCA will be performing at this years NFTA's on the 5th of December 2018 at the Globe Theatre, Los Angeles.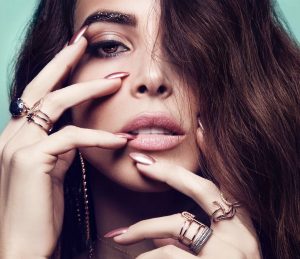 CHESCA, born Francesca, was raised in Puerto Rico and grew up around a very musically driven family.
From the age of 4 CHESCA began learning the steps of Janet Jackson, Michael Jackson and Tina Turner and singing big songs of old school artists which led her to sign her up at a dance and performing school in Puerto Rico, quickly catching the eye of those around her with her captivating talent.
By the age of 9, her father decided to give her the lead position in his cover band, Flashback. Performing at several festivals, clubs, weddings and more, an executive by the name of Buddha, at the time VP of A&R at Sony Music Latin Records was so impressed with her talent that he invited her and her father to come by the office for a meeting. It was then that Buddha offered the young star a development deal with the label.
After moving to Miami, CHESCA was soon discovered as she knew she could become a solo artist and be successful. However, she was committed to Robin who had invested time and money into the project and ended up offering a live show called The PussyCat Dolls Burlesque, where she became the lead singer and performer. It was finally when her commitment with Antin was done that CHESCA made a decision to continue her journey as a solo artist and find herself again. Shortly after Armenia's #1 artist at the time, Armenchick asked her if she wanted to do a song with him.This opportunity lead her to perform with Armenchick all over Europe for audiences of 40,000+ which allowed her to build a true fan base out there. She then was able to tour on her own.
It wasn't until recording and performing songs all over the world, that CHESCA found her sound leading her back to her Latin roots determined to make her dreams come and and focus to create her own sound that merged International, Latin, Global and American. This is when she met AJ Jannusi, Novel Janussi and Bilal, Grammy
Award-winning producers and songwriters and together they found magic! They created the perfect combination of international sound with a touch of Latin, African & American.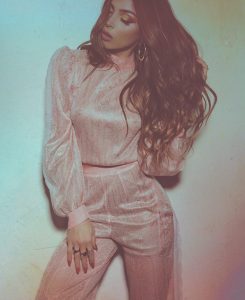 The unique sound & CHESCA's incredible ability to perform live, meets the perfect opportunity of Latin music's revival in mainstream. Her Latin sex appeal and unique powerful voice has become a truly undeniable project. The stars have finally aligned. The time is now for the world to meet CHESCA with the release of her very first Spanish
single AZÚCAR, October 12, 2018 ! This is an Urban / Pop record with the combination of Latin sounds and reggaeton!
This song along with her music video will make you feel alive and will definitely get you on your feet!
To find out more about CHESCA and her music, check out her social media pages below!
Tags :
#CHESCA #NFTA2018 #Performance #Music #Solo #Urban #Pop